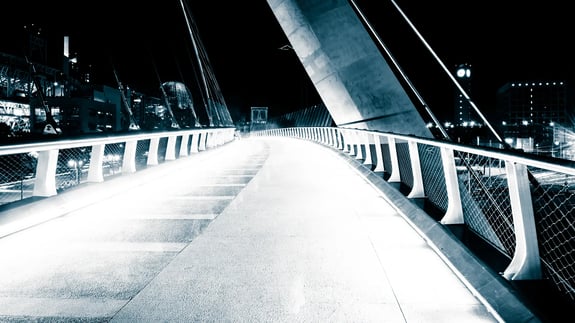 Cloud Capabilities and Engineering
These projects target areas for strategic cloud improvements. We complete one project, dust off our hands, and move on to conquer the next.
We dive into the weeds to help you develop and refine the core capabilities and platform engineering functions. Projects like cost management, software supply chain management, and incident response take your cloud from "working well" to you fully controlling it.
Assessment, Remediation, & Engineering Services
Direct, hands-on cloud operations experts to find and fix the risks in your cloud.
It takes time and focused effort to build up your cloud operations. We get it. Until your organization can build that muscle and know-how, the production operations experience of our certified engineers can get things moving and completed correctly. Their responsibilities are straightforward; to assess and systematically implement the prioritized remediations across your cloud accounts. If your developers have administrator access to production, we highly recommend this service.
Cloud Security Services
When we prove there is no causation between better cloud security and spending more money on more security tools.
It's our consultants' job to know the platforms, tools, and features and to advise you on what are the correct ones out of hundreds of potential security options. They are responsible for selecting, integrating, and coordinating them so they seamlessly work together and deliver the outcomes you defined. And that often means not spending yet more money on yet another security tool for no reason at all.
Stop buying more cloud security tools – that's our mantra. It guides our strategies and implementations, and leads us to less complexity, greater security, and more effective use of your budget. Often, using the cloud to protect the cloud is the best way to get to this state. Your cloud provider or cloud cloud-native SaaS platforms might already have the features and capabilities you need. They are constantly building and improving capabilities to better manage, monitor, and secure your cloud environment.
DevSecOps Offerings
Stop relying on good luck for smoothly shipping secure apps. We'll build you a proactive.
Build security into your software development lifecycle. Some teams try to tackle security problems after the app deploys. Let us help you embed vulnerability management into your cloud management process to protect cloud systems as they are created.
Cloud Landing Zone Offerings
We help you weigh, choose, and implement the right platform and components early on so they don't haunt you later on.
Unfortunately, the cloud is not ready straight out of the box and decisions made at the onset have lasting ramifications, especially for security and compliance. We'll assign our cloud adoption and security experts to come in and advise your team so your early choices lead to a cloud that you and your customers can fully trust. Not trust somewhat.
We'll architect and implement a landing zone, a multi-account cloud environment designed to organize accounts and services to best fit your business.This will become your foundation for future compliance needs, governance, visibility, and cost management. It includes core infrastructure components such as networking, compute, storage, and security, as well as the necessary tools and processes to manage your environment and be ready.
Learn how ScaleSec launched Dexcom's landing zone to meet their strict security, compliance, and operational requirements.
Cloud Vulnerability Management Offerings
We, your lawyers, and your customers prefer you deal with cyberattacks and vulnerabilities before they occur.
A sound vulnerability management program enhances the security of your cloud infrastructure and services, and significantly reduces the risk of cyberattacks and data breaches. Our cloud security consultants work alongside your team to discover, triage, and remediate vulnerabilities in the cloud. Operating systems, container images, serverless functions, and other types of cloud resources all fall under scrutiny and beg to be defined by code to consolidate them into one common approach
To be clear, vulnerability management is a proactive mindset, requiring ongoing and unending attention. It's important to start dealing with future threats now. It's crucial to keep up with the ever-evolving threat landscape and protect sensitive data and systems effectively.
Cloud Incident Response Offerings
Things won't always go as planned, and how you respond can make or break your reputation and finances.
Our people can partner with yours to craft a well-defined incident response program to navigate you through operations during abnormal circumstances. Your incident response policy, plan, playbook, and run book will be fully developed and codified. We can even step in and assist with automating responses, lead tabletop exercises, roll play scenarios, and other activities to prepare your team for the what-if-scenarios.
Our goal is two-fold with our Incident Response engagements. First, your people and business are confident they can manage an incident. Second, they don't cause further damage by making choices in the heat of the moment. Their actions will be streamlined and your procedures pre-determined to remove any ambiguity and opinion.
Learn why EnergySage engaged ScaleSec to to develop their multi-tiered incident response and disaster recovery program on AWS.
Identity and Access Management Offerings
IAM is our most requested enterprise engagement for a reason. It's a complex and big undertaking.
As a foundational security capability, IAM's lofty intent is to safely connect humans. Sounds rather Security 101. As simple as it may sound, it's perhaps the most complicated aspect of cloud security and why enterprises depend on our security teams to unravel and solve their IAM quandaries, Our experience building enterprise identity architecture and sophisticated privilege management tailored to specific business logic and processes is acknowledged by Fortune 500 banks, retailers, healthcare providers, and manufacturers.
Due to the growing quantity of people, devices, tools, systems, and platforms, the challenges of IAM will also continue to grow. As will the need for continually re-evaluating and evolving your approach.
Cloud Network Security Offerings
VPCs, Cloud Firewalls, and WAFs are getting stronger and better every day, and our people are trained to get the most out of them.
Network security requires a specialized understanding and skillset when it comes to dynamic cloud systems. Emerging enterprise features and code-driven configuration management are enhancing cloud-native security capabilities. Yet the changes are so many, so rapid, and so different from traditional networking mindsets, it's difficult for people, let alone teams and companies, to become proficient if not fluent in these and their capabilities.
And our network security experts are continually refreshing their knowledge and skills so they understand the true capabilities and potential for our clients. We can assist you with choosing technologies, adopting technologies, developing strategies, overcoming knowledge gaps, and refreshing your current network to meet more modern standards for security.
Security Tools Integration Offerings
You might have time to deploy one tool. We have the time and expertise to configure and operationalize multiple tools for you.
There is far more to deploying a new security tool than deploying it. To get the most out of the security industry acronyms (SIEM, SOAR, CSPM, CNAPP ) you need to spend time and brain cells on the things that lead to successful adoption and outcomes. We do all of that for you -
Onboarding, deploying integration, customization, and cross-training. You'll not only have a tool the operates smoothly, you'll have a running program that delivers value day in and day out whether it's logging and alerting vulnerability management solutions.
ScaleSec will configure and operationalize your security tools of choice, leaving you with a running program that extracts the value from your investment.
Unique problems call for unique approaches and teams. That would be us.
Custom Development and Engineering Offerings
We deliver proof of concept (POC) projects and develop custom tools for those challenges that are unconventional. Otherwise known as the really fun projects.