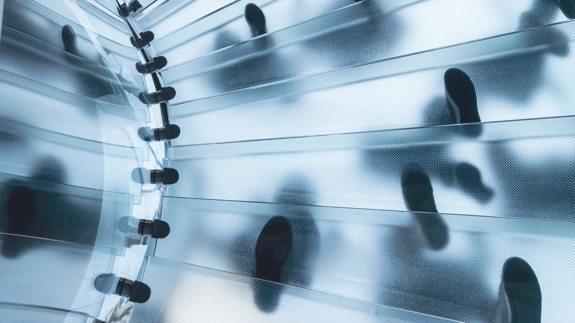 Cloud Security and Compliance
Technology, threats, and vulnerabilities evolve. Your security and compliance need to keep pace with the times and standards.
Whether you need a fresh perspective or an extreme reset, ScaleSec's programs are built for easy management, efficient operation, and support for multiple overlapping frameworks.
No quick scan, our custom assessments are comprehensive, prescriptive, and opinionated remediation playbooks.
Assessment Services
We almost always recommend a security or compliance assessment as your first ScaleSec engagement. With the results, we can deliver a tailored and prioritized roadmap to a better cloud program. Customized to your stack and supporting programs, your roadmap is aligned to relevant industry standards and regulations. The scope of our assessments target the essential functions needed to safely operate a cloud, multi-cloud or hybrid environment.
Cloud Compliance Program
Assessment
Determine the program's cloud readiness and document gaps to meet a multitude of industry or governmental compliance requirements.
Cloud Security Program
Assessment
Examine the state of your critical security functions for the cloud including identity management, vulnerability management, incident response, and more.
Cloud Platform Security
Assessment
Thoroughly assess the

security posture of your cloud platform and workload infrastructure for enhanced protection.
vCISO Service
Virtual CISO Service: The specialized expertise of a CISO without the salary burden
Our Virtual CISOs (vCISOs) complement your security strategy whether you have a CISO in place, or need one to advise and inform the rest of your C-suite. Our vCISOs are available, affordable and accessible, allowing your team to access high-level security expertise without the ongoing financial commitment of a full-time executive. They will navigate your company through managing the success of the business and leading the advance of security priorities. Organizations can engage their vCISO when needed, such as during critical security incidents, audits, or strategic planning phases, which can be more cost-effective in the long run. We have built compliance programs for big brands, and we are ready to help yours too.
Compliance Programs
Compliance Program Development: Get audit-ready with expert code-to-controls preparation
Establishing a robust compliance program is a wise investment to ensure that your organization meets all legal and regulatory requirements while minimizing risks. Since 2015, we have been helping clients from SMB to Enterprise prepare for audits and reach new customers to expand their businesses. We can refit what you already have for the cloud, or help you build and launch your company's first codified security program.

Our work aligns with industry standards and vendor recommended practices. These publications have been revised and refined for years, making them a solid foundation to accelerate the launch of your security program. With a well designed program, improvements are measurable and predictable. Plus, justifying the budget for security investments is easier when they map to your business risks.
FedRAMP
A valuable investment for commercial entities seeking to enter or expand their presence in the government market.
SOC 2
Earn trust with your customers, unblock sales for your SaaS platform, and maintain a competitive edge in the market.
PCI DSS
Crucial for protecting customer data, avoiding penalties, maintaining trust, and demonstrating a commitment to cardholder data security.
ISO
Customers with a global audience may need an ISO 27001 certification to meet stakeholder expectations.
HIPAA
This compliance framework protects patient data, avoids penalties and breaches, maintains patient trust, and promotes better data management practices and business opportunities.
NIST
We offer NIST services for federal agencies, SaaS providers, and SMBs. We support 800-53, FedRAMP, 800-66, and the NIST Cybersecurity Framework.
Privacy
This evolving space usually needs to meet a blend of requirements from GDPR, CCPA, COPPA, and others. We can make it make sense.
Resident Architects
Resident Cloud Security Architect Service: Proactively teaches teams to address issues pre-production
When you leverage one of our dedicated security architect consultants, you extend the security reach of your team. We assign a fractional expert to provide solutions architecture services. They are responsible for optimizing your security and building a robust and resilient cloud environment, while ingraining a security first mindset throughout the development process.. With a focus on communications and collaboration, they work closely with your IT and security teams, as well as business stakeholders, to understand enterprise needs and align security initiatives with the overall business objectives.

This experienced and reliable professional will attend your design reviews, provide office hours, and deliver tailored workshops to guide your team.
Disaster Recovery
Disaster Recovery Service: We anticipate your worst-case scenarios, and develop mitigating solutions
Whether intentional or accidental, a major incident interrupts business both big and small, and puts data at risk.If your data is a risk, your company is, too.
Restoring operations is the first objective. And a codified disaster recovery program helps reduce risks of financial loss and legal liability. A disaster recovery plan is required for US financial institutions and is often a requirement for technology and cybersecurity liability insurance policies.
Policy As Code
Policy As Code Engagements: Training for when you want to write policy once, and only once, and know it's right
Policy as code is an integral step to reorienting and enabling a technology-first business mindset. It's a powerful and streamlined approach to enforcing and automating governance, compliance, and security policies in your software development and infrastructure provisioning processes. Yet this form of automation doesn't always come naturally to enterprise teams. Iterative training and a show-by-doing teaching methodology, as well as patience, are necessary for a successful step forward.

Our consultants appreciate the challenges and intricacies of understanding how to take policies, tie them to business requirements and build code that will speed up applications and time to market. We train your teams as we demonstrate policy adoption, testing and enforcement. Once teams get it, they get it, and policy compliance becomes second nature.
EnergySage
"To ensure the safety and security of their platform and customers, EnergySage turned to ScaleSec to implement disaster recovery and security incident response plans on AWS."