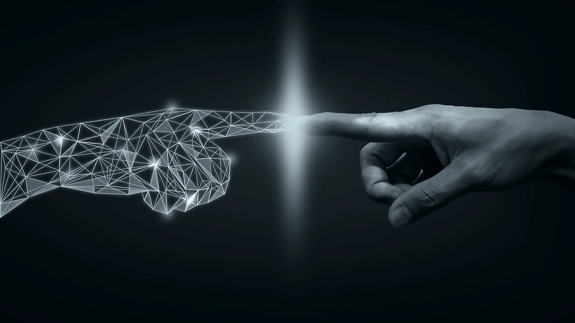 Cloud Adoption and Modernization Services
If your path is undocumented and the goals are unclear, cloud initiatives stall. It's that simple.
The journey to the cloud requires more than coding. The "people parts" are just as critical to any quantifiable success when adopting the cloud or modernizing your existing cloud.
Yes, the cloud is about the tech. More significantly, it's about the people.
Enterprises regularly engage ScaleSec to address the human aspects of cloud adoption by tying cloud strategy to the technology. Failure to align people, processes, and tech stops any initiative in its tracks, regardless of the amount of resources dedicated. Once stalled, the repercussions resonate throughout your organization in expected ways and unexpected ways – like having to write a large check to your cloud provider when you fall short of your spend commitment.

We deploy our experts to support your teams to keep your cloud adoption project on schedule to avoid writing big checks to your cloud provider when you fall short of your cloud spend commitment.
COM
Cloud Operating Model Offerings
Engagements designed to address your most critical needs at scale, including cost, reliability, and security.

A cloud operating model is a framework that defines the processes, roles, and responsibilities for managing cloud resources. It is the heart of your cloud operations. ScaleSec provides a series of engagements to design, launch, or improve your existing cloud operating model.

A well-designed COM can quickly organize and accelerate hundreds of application teams with documentation, training, technical guidance, and reusable templates. Bake in security and compliance requirements to avoid expensive rework later.
CBO
Cloud Business Office Offerings
Stop thinking of the cloud as an IT function. Start running it as a corporate-wide endeavor. Designing, building and operating an internal Cloud Business Office (CBO) takes a team built with a unique mix of skills and expertise. ScaleSec can provide you with that team of experienced experts to show you the way to a highly-effective internal cloud adoption.
A company using the cloud for enterprise workloads must develop a technology-first mindset across the whole organization. This means a mandatory changing and updating of corporate processes and governance.
The Cloud Business Office's (CBO) purpose is to oversee the less technical aspects of the Cloud Operating Model – primarily leading and coordinating consistent cloud adoption across the business. Consider it the counterpart to the Cloud Platform Engineering team that oversees operations, security and development. Both are necessary for friction-free, cloud-first enterprise.

CPE
Cloud Platform Engineering Offerings
Faster and better builds with audit-ready infrastructure is not magic. It's Infrastructure-as-code expertise.
A well-codified Cloud Platform Engineering (CPE) program accelerates your developers, providing them with reusable patterns and templates, built to your security baseline. ScalSec can augment or lead your CPE as it architects an Infrastructure-as-Code approach founded upon modularity, reusability, security, and extensibility.
Ensuring your development teams have self-service access to infrastructure, services, and tools is critical to delivering value at an accelerated pace. Our CPE offerings and experts build user-friendly packaged, self-service capabilities – such as shared infrastructure, development tools, monitoring tools, workflows – that enable your developers to build and deliver applications autonomously.
Zoro Client Story
"Our Zoro team absolutely loves working with ScaleSec and considers them one of our favorite vendors. They continuously add value and understand our business."
"Our business is security controls, so we already understood the SOC 2 criteria. ScaleSec showed us how to succeed with SOC 2 beyond just implementing the controls. The team provided expert guidance and support along the way."
"ScaleSec's reputation in the security and compliance space and their expertise in AWS cloud technology made them the perfect fit."
"ScaleSec was able to provide short, medium, and long-term goals and actionable recommendations that provided immediate security enhancements as well as a roadmap for a more mature GCP environment
.
"
"ScaleSec can knock out in a few months what would take us a year or more to do. They have significantly accelerated our adoption of DevOps and cloud technologies and allowed us to move much more quickly into those technologies than would have been possible without their support
.
"
"ScaleSec demonstrated commitment and ownership and delivered the results we needed. Their flexibility and collaborative work ethic were key to success for our busy team."
"Repeatedly responding to hundreds of items in dozens of vendor questionnaires is horribly inefficient, and we knew self-certified assessments would not build the kind of customer trust and transparency we needed."
"ScaleSec quickly assessed our Cloud Security Posture, and then stayed with us to help us elevate our operations to where we wanted them to go. Their technical know-how of the cloud helped us achieve our goals while following industry best practices."
"ScaleSec thoughtfully tailored our ISO 27001 program to our business, and built cloud-friendly controls we can manage with confidence. We enjoyed the collaboration, and are thrilled to have completed the audits without findings."
"ScaleSec reviewed Leverege's environment collaboratively…examined access control, permissions, encryption, network security, logging, and other important aspects of cloud security."
"We are very happy with our decision to engage with ScaleSec. They were easy to work with, and allowed our leadership to focus on our strategic quest to enable precision brain health for all patients living with dementia."
"ScaleSec helped us shape our long-term vision to run securely in AWS, and produced a practical roadmap to get there. They operate on all levels - policy, strategy, design, and execution. They demonstrated costly pitfalls that we can now avoid and confidence to press ahead with our plans."
"We had a great partner in ScaleSec who helped us with their AWS expertise. We just wouldn't have been able to get ready in time knowing how quickly we needed to ramp up."
"ScaleSec brought a solid team of cloud security and project management specialists. They involved us enough to keep us on schedule with security efforts and daily work. We always knew where we were in the process, what was needed from us to keep progressing, and our expectations of when each task would be completed. We have found a true and ongoing partnership in security and compliance with ScaleSec."