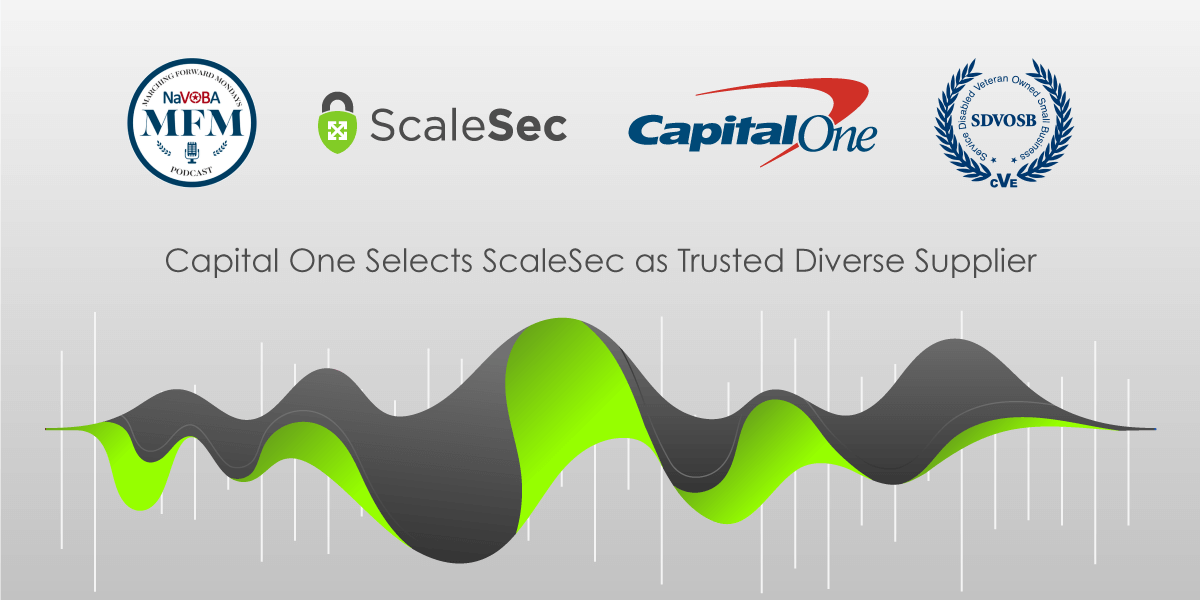 Capital One Selects ScaleSec as Trusted Diverse Supplier
Supplier Diversity initiatives benefit everyone. In the recent National Veteran-Owned Business Association (NaVOBA) sponsored "Supplier Diversity" webinar, ScaleSec participated with Capital One to share how collaborative and easy it was to work together. Capital One showcased their outreach efforts and processes that attract, support and retain great, diverse suppliers like ScaleSec, a Service Disabled, Veteran Owned Small Business (SDVOSB).
Participants in the webinar shared insights on how to initiate and deliver on a long-lasting trusted relationship. Capital One has a team devoted to small business success.


"There are some significant differences between being a diversity supplier to a commercial enterprise and the government. Many veteran owned businesses could be missing out on another revenue stream if they don't engage with great companies like Capital One–they WANT to work with us," Marsha Wilson, CEO of ScaleSec said.

Through their RFI process, Capital One selected ScaleSec to support enterprise cloud initiatives, providing engineering, development, data analytics and proof of concept support.
Technology innovation is the hallmark of Capital One culture. Capital One recently announced the completion of their migration to AWS, becoming the first US bank to report that it was all in on the cloud. ScaleSec is proud to support multiple teams leading rapid innovation across this highly regulated cloud environment.


To view the entire NaVOBA webinar, click here.
Connect with Marsha on LinkedIn or you can contact her here.
About ScaleSec
Security remains the top concern as the cloud grows in popularity. ScaleSec was founded to address this concern, guiding customers through stringent compliance requirements using the cloud securely through strategic advisory services, implementation assistance, and ongoing education. Our customers rely on us to work side-by-side with their teams to demonstrate cloud security, scale their operations, and decrease risk.