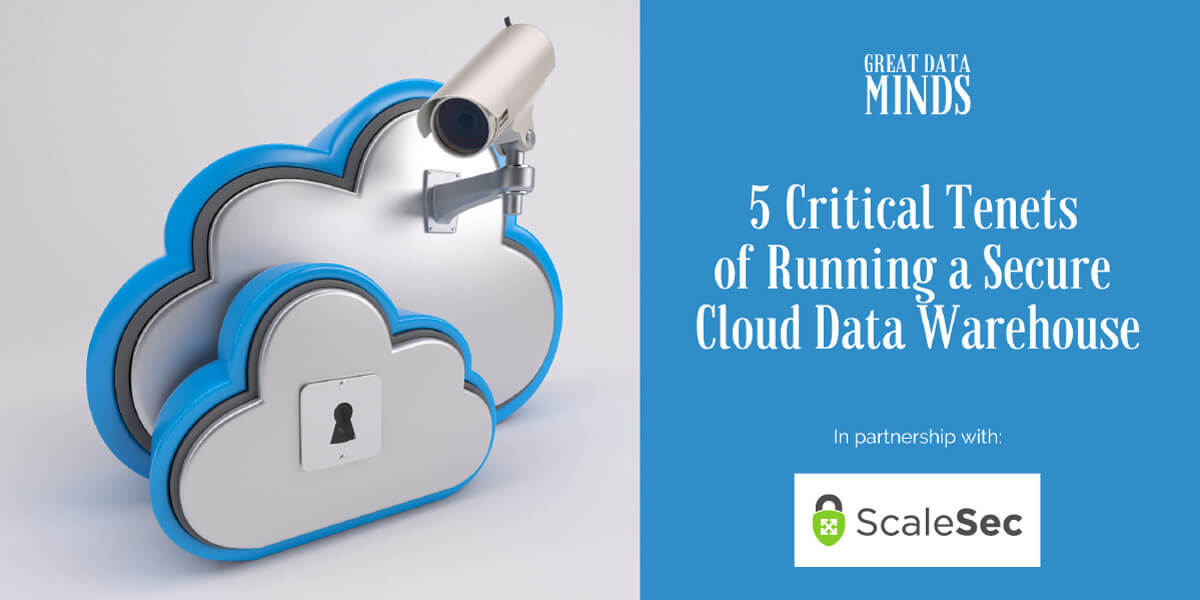 5 Critical Tenets of Running a Secure Cloud Data Warehouse
Published: November 23, 2022
Would you believe it if we told you that one of the best ways to secure your cloud data warehouse is to collect more data?
Listen in as Aaron Rea and Alexandria Leary join the GreatDataMinds team to discuss how utilizing more of the right data can benefit your security posture and the remaining 4 tenets to run a secure cloud data warehouse.
In today's world, security is a top concern for many businesses, and rightfully so. It seems like we can't go a week without hearing about the latest large-scale hack or breach that makes national news.
As data and analytics professionals, it is critical that we know enough about data architecture and security basics to be able to 1. speak intelligently about our systems and 2. have confidence that our data set up is secure.
Join this important conversation to learn the fundamentals (direct from the experts) about locking your data down, knowing how to use your cloud vendor tools and resources, logging what matters, tailoring automations, and more.
MeetUp
LinkedIn
GreatDataMinds Website
Eventbrite
Connect with Aaron Rea or Alexandria Leary, on LinkedIn, or contact them here.
About ScaleSec
Security remains the top concern as the cloud grows in popularity. ScaleSec was founded to address this concern, guiding customers through stringent compliance requirements using the cloud securely through strategic advisory services, implementation assistance, and ongoing education. Our customers rely on us to work side-by-side with their teams to demonstrate cloud security, scale their operations, and decrease risk.