Cody Bench
Senior Cloud Security Consultant
Cody is a Senior Cloud Security Consultant with ScaleSec. He has always been fascinated with the direction and pace of tech. His education and experience in security give him a holistic approach to building secure products right off the bat. He is passionate about the capabilities of the cloud and channels that passion for each client. Cody is obsessed with learning which gives him a sharp edge in an ever-changing field.
Fun Fact about your Hometown:
There's a TV show about a zombie realtor that takes place there - Santa Clarita Diet.



Other languages you speak:

Arabic, Spanish.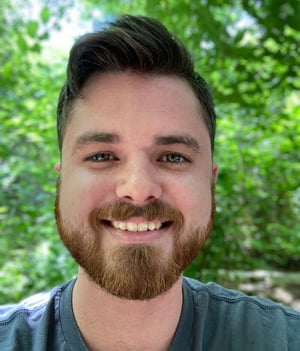 Accreditations & Certifications
AWS Accreditations & Certifications
AWS Solutions Architect Professional
AWS Cloud Practitioner
AWS SysOps Administrator Associate
AWS Solutions Architect Associate
Security Specialty
GCP Certifications
GCP Professional Cloud Architect
GCP Professional Cloud Security Engineer
Industry Certifications
CompTIA A+
CompTIA Net+
CompTIA Sec+
CompTIA Cloud+