Moving to the cloud can be intimidating. However, with the right plan and preparation, it doesn't have to be! As businesses increasingly look to migrate their IT infrastructure to the cloud, assessing the readiness for such a move is crucial. Completing a Cloud readiness assessment is critical in determining an organization's ability to adopt cloud-based services and identify areas of weakness. Utilizing this knowledge is the best way to analyze your current state and develop tailored strategies for a successful cloud migration.
What is a Cloud Readiness Assessment?
A Cloud Readiness Assessment is a way to gauge your organization's strengths and weaknesses regarding your cloud migration readiness. An assessment generally covers six areas: Business, Governance, Operations, People, Platform, and Security. Within each area, there are a number of questions with scaled answers to provide a realistic look at your current cloud state and capabilities. The assessment results can be used to identify gaps in your adoption plan and any key components you may be missing to complete a successful migration. A Cloud Readiness Assessment can be completed independently as a self-guided questionnaire or in partnership with cloud professionals.
Common Cloud Readiness Assessment Questions
Several tools can be used to assess your cloud readiness independently. The examples below are taken primarily from the AWS Cloud Adoption Readiness Tool and ScaleSec's Cloud Adoption and Security Self-Assessment. Here are links to full assessments from the major cloud providers: AWS, GCP, Azure.
Business
Does your company have a solid business case for cloud migration?
Do you organize your cross-functional teams around cloud-enabled digital products?
Governance
Are you leveraging the cloud to follow compliance requirements?
Do you plan, measure, and proactively adjust your cloud costs?
Operations
Are you able to quickly restore service operations and minimize adverse business impact?
Does your cloud team require production applications to be deployed and managed with automation?
People
Does your workforce have the knowledge and experience needed to manage the cloud?
Have you established ongoing partnerships between business and technology teams?
Platform
Do you build well-architected cloud-native applications?
Do you use templates and baselines to accelerate development teams?
Security
Are you effectively managing identities and permissions at scale?
Do you detect and address security vulnerabilities during the software development process?
Importance of Conducting a Cloud Readiness Assessment
A Cloud Readiness Assessment can help your organization develop an efficient and effective cloud adoption and migration plan by identifying strengths and weaknesses. With a clear and concise understanding of what areas need improvement, you can create a tailored roadmap to ensure your journey to the cloud is smooth.
You may think the Cloud Readiness Assessment can only be beneficial at the beginning of your cloud adoption journey, but that's not the case! This assessment should be used as an iterative tool during all phases of moving to the cloud. It can even be completed to provide insight into each workload or application migration. No matter where you are in your cloud journey, knowing where and how to improve is important.
Evaluating Your Cloud Readiness Assessment Results
Once you complete the assessment, you'll have visibility into how your company is currently equipped to handle each area. This knowledge will be invaluable in creating or bolstering your cloud migration plan. Any identified deficiencies should be reviewed, and a strategy for remediation should be implemented to have a smooth and successful cloud migration journey.
If you don't feel confident in your migration plan or could use assistance in building the best roadmap for your organization, we'd love to hear from you! ScaleSec can help assess your current strategy and provide a tailored roadmap to ensure a smooth and secure move to the cloud. Get in touch here!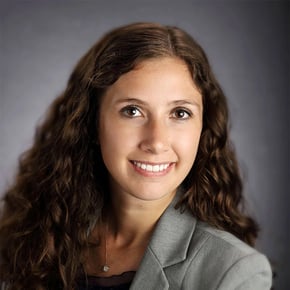 Alexandria Leary
Alexandria is a Senior Cloud Security Consultant at ScaleSec. With over three years of experience working in cloud security and a background in Financial Services, Alexandria enjoys using best practices to help companies improve their security posture while enabling business units to excel in a fast and safe manner. She's passionate about automating security and compliance to create seamless integrations between security and all other business facets.